Graphic Design
Professional Print Material.
Creative design with impact, so your message will always
come across effectively and in style.
Creativity will always make the difference to businesses seeking a competitive edge. Kiki Design has provided high quality graphic design from stationery, brochures, flyers and posters to advertising, invitations, banners, signage and much more. Our passion is to make every client's business journey a positive experience and do what it takes to get the job done quickly and effectively, all the while working with you in a helpful, flexible and professional manner. Even when the job is done we are always thinking of new ways to keep your business evolving and moving ahead.
Know what you want?
If you're ready to get started right away why not contact us today and talk with our designer.
---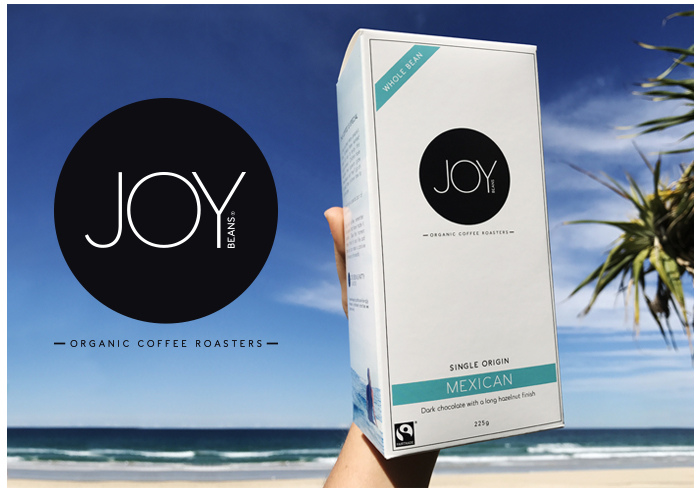 Joy Beans

/ Branding & Packaging Design
---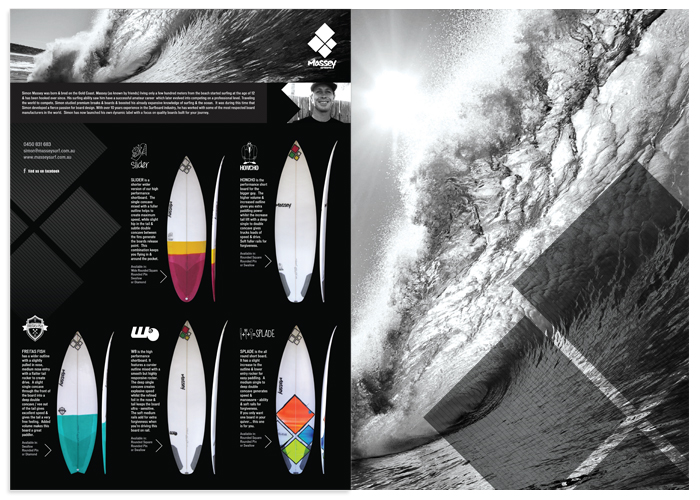 Massey Surfboards

/ Branding, Stationery, Posters, Flyers, Online & Print Advertising & Website www.masseysurf.com.au
---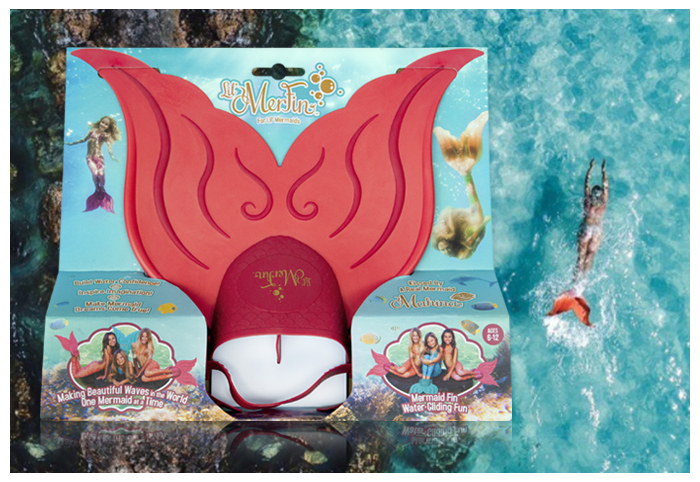 Mahina Mermaid

/ Branding, Stationery, Swing Tags, Banners, Product & Packaging Design, Online & Print Advertising & Website www.mahinamermaid.com
---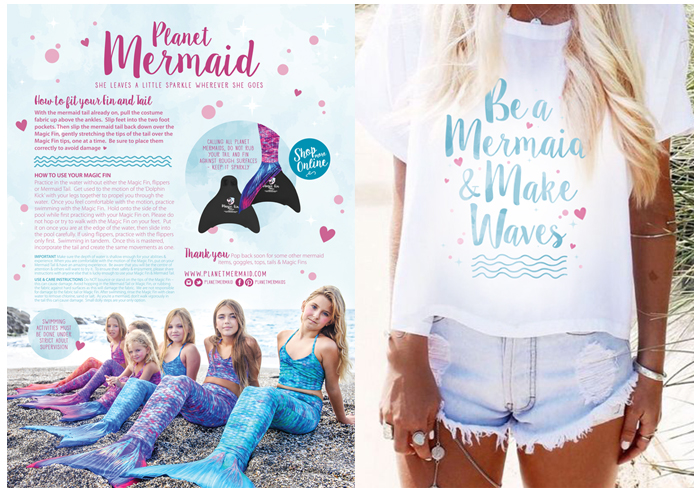 Planet Mermaid

/ Branding, Stationery, Swing Tags, Flyers, Tail Patterns, Merchandise, Packaging, Online & Print Advertising
---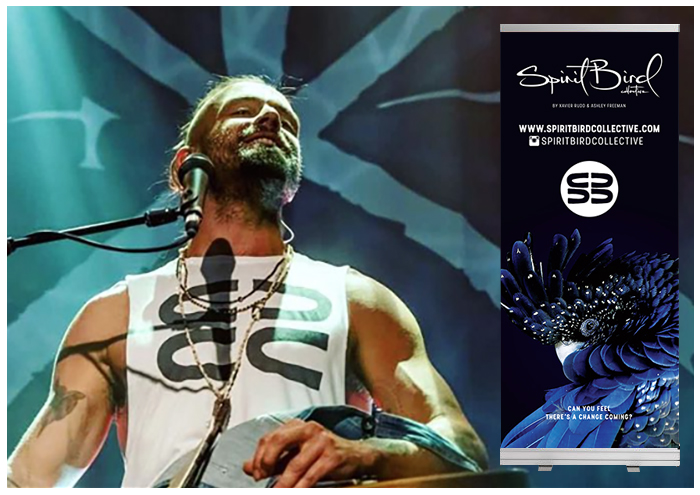 Spirit Bird Collective

/ Banners, Merchandise, Product & Packaging Design, Online & Print Advertising & Website www.spiritbirdcollective.com
---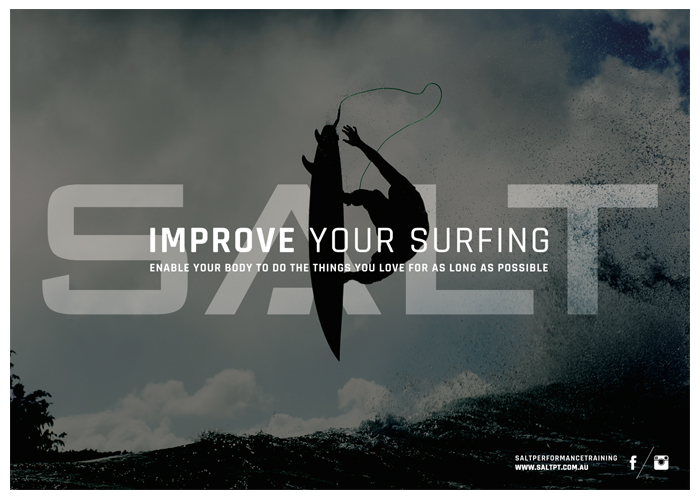 Salt Performance Training

/ Branding, Stationery, Flyers, Banners, Stickers, Merchandise, Marquee, Online & Print Advertising & Website www.saltpt.com.au
---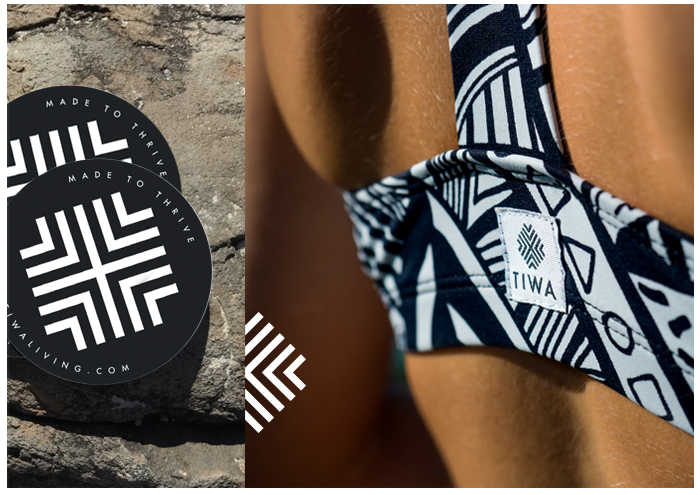 TIWA

/ Branding, Stationery, Swing Tags, Stickers, Online & Print Advertising & Website www.tiwaliving.com
---
Gold Coast Curtain Company

/ Branding, Stationery, DL Flyers & Website
---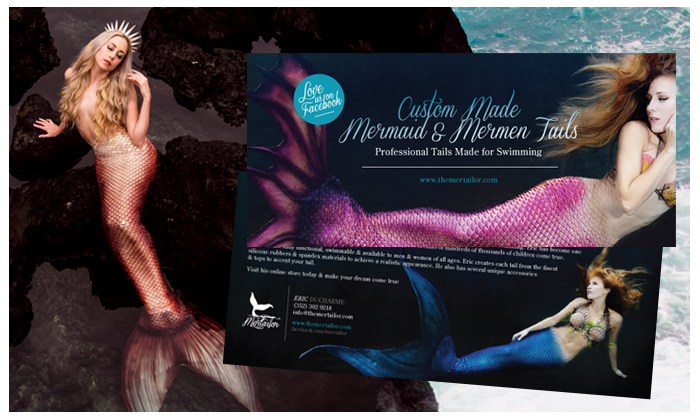 The Mertailor

/ Branding, Stationery, Swing Tags, Flyers, Banners, Tail Patterns, Packaging, Online Advertising & Website www.themertailor.com
---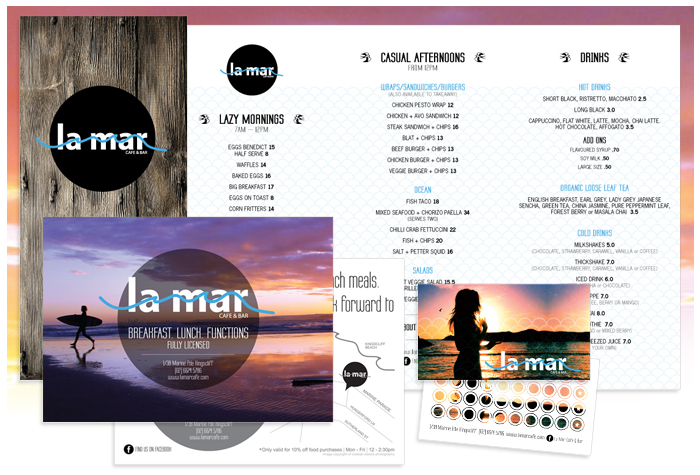 La Mar Cafe & Bar

/ Branding, Stationery, Menus, Online & Print Advertising & Website www.lamarcafe.com
---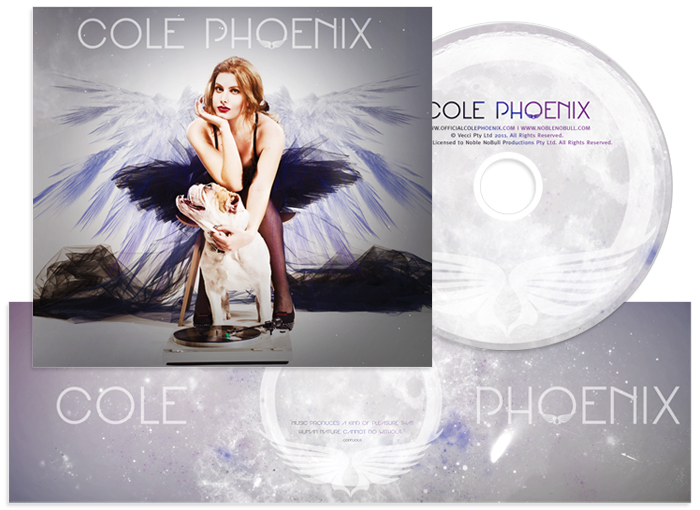 Cole Phoenix

/ Branding, Album Covers, Online & Print Advertising
---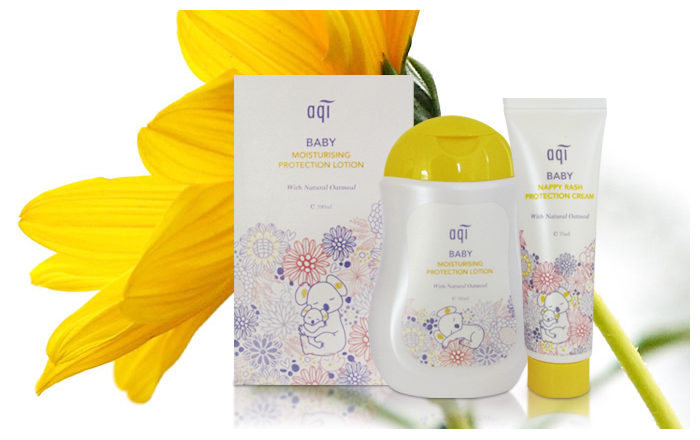 Aqi Care

/ Online Advertising, Baby Care Products & Packaging
---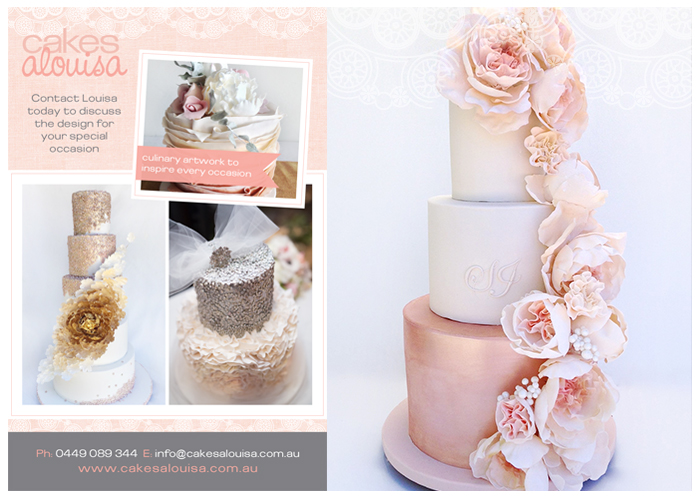 Cakes Alouisa

/ Branding, Stationery, Online & Print Advertising & Website
---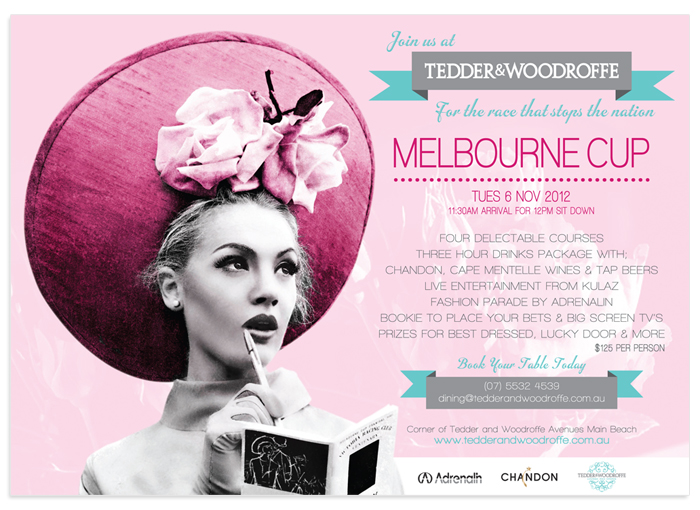 Tedder and Woodroffe

/ Online & Print Advertising
---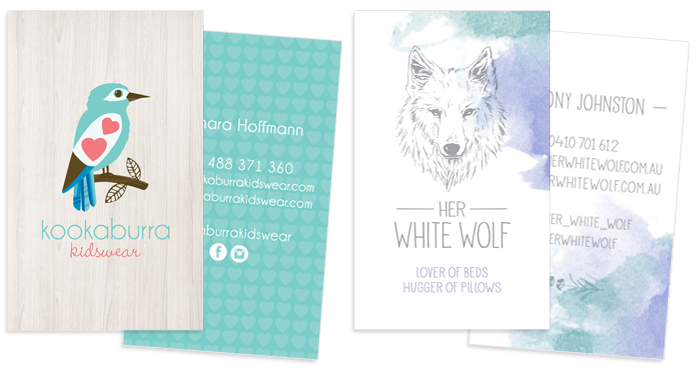 Kookaburra Kidswear

/ Branding, Stationery, Online & Print Advertising
Her White Wolf / Branding, Stationery & Fabric Designs
---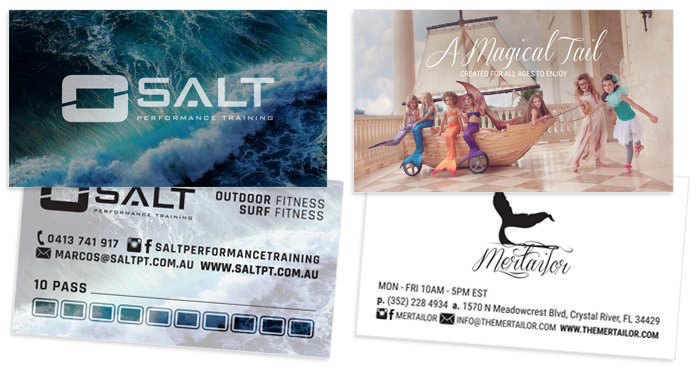 Salt Performance Training

/ Branding, Stationery, Flyers, Banners, Stickers, Merchandise, Marquee, Online & Print Advertising & Website www.saltpt.com.au
The Mertailor / Branding, Stationery, Swing Tags, DL Flyers, Banners, Online Advertising & Website www.themertailor.com
---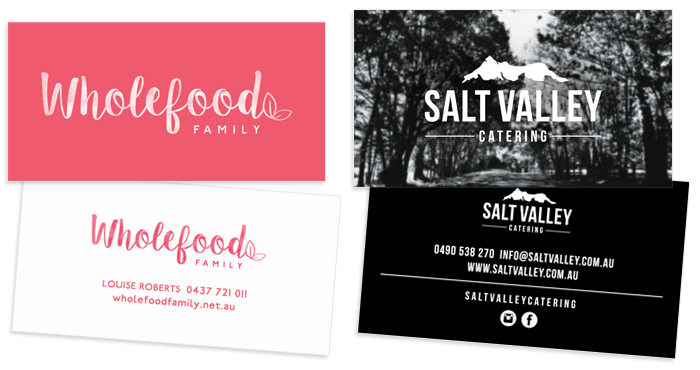 Wholefood Family

/ Branding & Stationery Design
Salt Valley Catering / Branding, Stationery, Menu, Online & Print Advertising
---
Logo Design
Corporate Identity
Branded Collateral
Brand Refresh
Stationery Design
Brochure & Flyers
Press Advertising
Poster Design
Building & Car Signage
Packaging Design
Magazine Design
Illustration
Website & Blog Design
Website Development
Content Management
Online Shopping Cart
SEO Optimisation
Digital Newsletters
Social Media
Business Cards
Brochures & Flyers
Posters
Building & Car Signage
Exhibition Displays
Indoor & Out Banners